~~~
Day's Verse:
The fear of the LORD is the beginning of knowledge, but fools despise wisdom and discipline.
Proverbs 1:7
~~~
Ian and I have this problem, only with spaghetti sauce and noodles.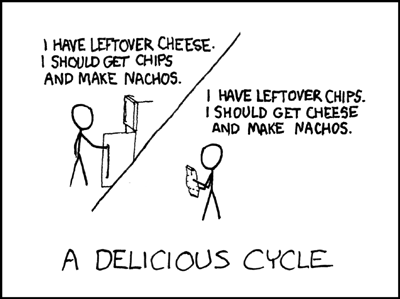 We entered another phase of this cycle last night by making ravioli. This finished off the previous leftover jar of sauce (about half full), but left us with another new, slightly fresher half-full jar of sauce in the fridge. Pasta, anyone?