~~~
Day's Verse:
What a wretched man I am! Who will rescue me from this body of death? Thanks be to God — through Jesus Christ our Lord!
Romans 7:24-25
~~~
Have I mentioned my sister's getting married? Yep. In March. Lovely time of year — in California. Anyhow, Ian and I got to meet my future brother-in-law, Jordan, over Christmas, and fortunately we approve. Since Jordan passed with flying colors, Colleen has moved on to more important things, like what dress to choose for her bridesmaids. After great deliberation (do you sense the sarcasm there? I just had to wipe the monitor clean from it dripping all over), this dress came out on top: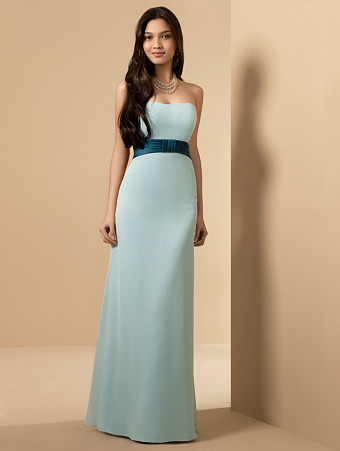 That will be me in a couple months. All I have to do is get perfect skin, an extra foot of hair, and some exotic hot-Asian-girl looks.