Day's Verse:
But you, keep your head in all situations, endure hardship, do the work of an evangelist, discharge all the duties of your ministry.
2 Timothy 4:5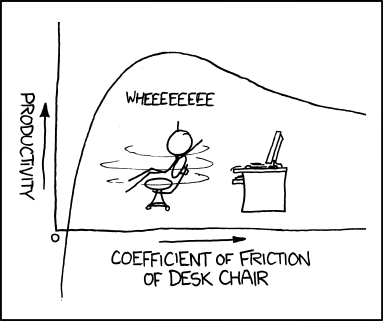 This picture represents what my internship is slowly evolving into. The highlight of my week last week — I kid you not — was making 5 raffle boxes for the volunteers who helped with the Auction. Although it was certainly a job well done, having that be the big thing that went well last week at work casts some aspersions on my job in general. Fortunately, I only have two weeks left as an AmeriCorps intern at the Bicycle Alliance. My last day in this position is November 18.
On November 19 we have a closing AmeriCorps ceremony in Trout Lake in what's looking like one of the longest days I'll have had since college. That day I'll leave the house at 8:00 am, arrive in Trout Lake around 1:00 pm, stay until 8:00 pm, and arrive back at home about 1:00 am. I'm apprehensive about this plan because I haven't stayed up past about 11:00 pm in years, and about 9:30 pm I start shutting down. I do have another intern who wants to leave ASAP, so I'm counting on him to share the driving and keep the conversation going. If anybody wants to do a road trip to and from Trout Lake with me next Friday, let me know.
Unlike my workweek, the weekend flew by. Colleen came up from California and we got to spend lots of time doing fun stuff: Brunch with Mom and a friend; a drizzly walk plotting Colleen's NaNoWriMo; a private showing of Strictly Ballroom at Northwest Film Forum for a family friend's birthday; games of Ra and Power Grid in the evening. Sunday brought church, then a sunny Sunday afternoon hike with Carmel at St. Edward's St. Park and a game of Scrabble in which Ian valiantly maintained the Ferguson family honor (Dad and I, meanwhile, had a fierce battle for last place).