Day's Verse:
But you, keep your head in all situations, endure hardship, do the work of an evangelist, discharge all the duties of your ministry.
2 Timothy 4:5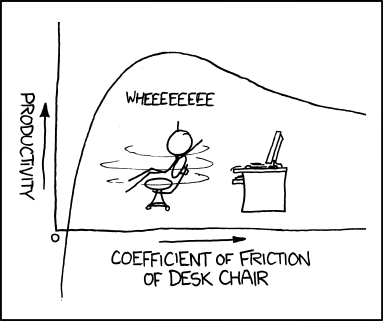 This picture represents what my internship is slowly evolving into. The highlight of my week last week — I kid you not — was making 5 raffle boxes for the volunteers who helped with the Auction. Although it was certainly a job well done, having that be the big thing that went well last week at work casts some aspersions on my job in general. Fortunately, I only have two weeks left as an AmeriCorps intern at the Bicycle Alliance. My last day in this position is November 18.
On November 19 we have a closing AmeriCorps ceremony in Trout Lake in what's looking like one of the longest days I'll have had since college. That day I'll leave the house at 8:00 am, arrive in Trout Lake around 1:00 pm, stay until 8:00 pm, and arrive back at home about 1:00 am. I'm apprehensive about this plan because I haven't stayed up past about 11:00 pm in years, and about 9:30 pm I start shutting down. I do have another intern who wants to leave ASAP, so I'm counting on him to share the driving and keep the conversation going. If anybody wants to do a road trip to and from Trout Lake with me next Friday, let me know.
Unlike my workweek, the weekend flew by. Colleen came up from California and we got to spend lots of time doing fun stuff: Brunch with Mom and a friend; a drizzly walk plotting Colleen's NaNoWriMo; a private showing of Strictly Ballroom at Northwest Film Forum for a family friend's birthday; games of Ra and Power Grid in the evening. Sunday brought church, then a sunny Sunday afternoon hike with Carmel at St. Edward's St. Park and a game of Scrabble in which Ian valiantly maintained the Ferguson family honor (Dad and I, meanwhile, had a fierce battle for last place).
Day's Verse:
A devout life does bring wealth, but it's the rich simplicity of being yourself before God. Since we entered the world penniless and will leave it penniless, if we have bread on the table and shoes on our feet, that's enough.
1 Timothy 6:6-8
OK, it's time to move on from the exciting bike crash. That's in the process of being resolved, and in the meantime I'm contentedly riding the red bike.
This Saturday — a quintessentially Seattle fall day if ever I've experienced one — Dad and I went for a hike to the Kendall Katwalk. We saw a pika, some very aggressive beggar birds (one of which brazenly perched on Dad's head), a pickle on a picnic bench, and a few other hikers, most of whom carried buckets of mushrooms. It was a perfect day to be a mushroom, actually, although not if mushroom hunters later found and drooled at the prospect of eating you. We also saw some very nice misty views of pretty fall foliage; I think, but am not totally sure, that it was sumac changing colors so brilliantly.
Anyway, Kendall Katwalk is known for having these dramatic drop-offs, but somehow they're not so dramatic when they're completely cloud-shrouded. We felt wind that seemed to indicate wide open space high up, and at one point the fog (is it fog when you're up in the clouds?) cleared enough for us to get a nice glimpse of the valley below. Dad tried out his new cell phone's camera on some of the views, which was a little odd since I'm used to Dad having all this amazing camera technology with him all the time — tripods and lenses and filters and stuff that help him take pictures. His cell phone camera produced this:
But I'm more used to Dad producing photos like this:

We had an excellent hike and came back pleasantly tired and fairly damp. I barely had time to shower, change, and help Ian with dinner before his parents arrived. We made honey baked chicken, bread, salad, and apple crisp, all of which turned out quite tasty. Best of all, we had a nice evening catching up with them after their 5-week European adventure.
Then on Sunday after church I attempted to make chicken stew with dumplings, but it turned out kind of watery and flavorless, for all there were zillions of vegetables and chicken broth and all sorts of goodies in there. Darn. Now we have 1.5 huge Tupperware containers full of it and I'm not sure what to do with it; I guess we'll just suffer for a long time.
And last but not least I'm reading a book called Spin that's quite original and well-written, but I suspect that I've been lured into yet another series. Hmm.
And that's it for now.