~~~
Day'?s Verse:
Whoever loves discipline loves knowledge,
but he who hates correction is stupid.
Proverbs 12:1
~~~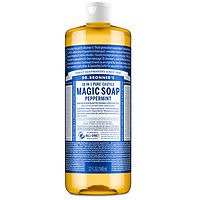 I had an extremely busy weekend, which I will share as briefly as possible only so you will all be so impressed with my productivity. All week chores built up, but I never quite got up the oomph to actually do any more than absolutely necessary for keeping the house from becoming a pit. Saturday morning, though, I woke up fully and completely at 6:05, feeling motivated to do everything I had put off all that time. So I started easy and worked my way into less-pleasant chores. I:
Washed dishes
Made bed
Folded laundry
Swept kitchen floor
Wiped down kitchen counters
Neatened the house
Took out the garbage
Scrubbed bathroom sink
Scrubbed toilet
Scrubbed shower and tub
Mailed a letter and package (walked to Post Office)
Checked Ocean State Job Lot for picture frames (sketchy!)
Grocery-shopped (walked to Price Chopper)
Dropped off three pictures for framing (walked to frame store)
Attempted to talk with the Avalon Orchards office, but failed
…after all of which I felt a bit pooped, so I ate lunch and read a book. At 4:15 I went off in the car to pick up:
My mountain bike
Oranj Peelz degreaser
Ian from the bus station
Between getting my bike and meeting Ian, I found I had about an hour to kill in the Framingham area. So naturally I gravitated to Natural Sound, where a person can easily demolish an hour talking about high-end audio equipment. I went in without my wallet and explained I wanted information on speakers that would complement our Denon receiver. An hour and a quarter later, Peter Zagwyn had introduced me to B&W;, Spendor, and Revel speakers, and given me many things to think about for some time to come. I left at 5:45 with brochures and a head spinning with possibilities. Ian and I have continued to discuss our options speaker-wise, and will go back this Saturday to ask more questions.
Sunday I had a much lighter day; Ian drove to church (yay! no driving!) and afterwards Ruk and I went for what I now think of as the Very Lost Ride. This Very Lost Ride started innocuously enough as the previous rides did, with us randomly choosing a direction and confidently riding off. Ten miles later we found ourselves on what I now know to be Route 140, turning off onto Hosmer Street to avoid passing under 190. On Route 140, also called North Main Street, we stopped and asked some motorcyclists who had pulled over if they knew how to get to Bullard Street. No such luck: They, too, were completely lost.
We trekked on, turning onto Hosmer and continuing to take random right turns until, exhausted, we pulled into an apartment complex and enjoyed the sensation of not pedaling for a while. There we asked a guy in an SUV if he knew how to get to Bullard, but he dashed our hopes by saying he lived in Worcester and didn't know the area at all. Finally, we tried ringing the bell at an apartment with the door open, figuring that somebody had to be home if they only had a screen-door there. Sure enough, a very nice guy named Frank came and, thank goodness, directed us aright. He had lived in the area a while and gave us detailed directions – "you'll cross a small stream," "don't turn onto River Drive," etc. – that led us directly back to Bullard Street. He also refueled us with deliciously cool water, which carried us the last couple miles back to church. After which we treated ourselves to Pinecroft for lunch and, most of all, ice cream.
In the evening, Ian and I watched the pilot episode of Smallville. My legs thanked me for giving them a break at last.